Strong Foundation Childcare
StrongFoundationCC@yahoo.com
231-943-2200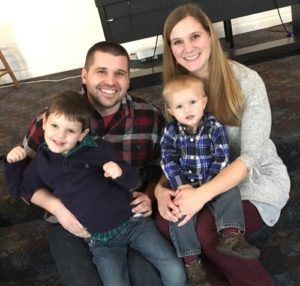 Strong Foundation Childcare is a ministry of Pine Grove Church. Pine Grove Church and Ministries believes in investing time and resources into people to help make positive impacts in their lives. One of those ways is through our non-denominational Christian Childcare Center providing care for children ages 0-5. We are excited to help families with their childcare needs!
To check availability or be placed on a waitlist please contact our director Jessi at 231-943-2200.
Our weekly rates are $240 for Infants (0-18 months), $225 for Toddlers (18 months through 33 months) and $190 for Preschoolers (33 months through 5 years old).
Jessi Hoard is our program director. Jessi has a Bachelor's Degree in Family Studies and has over 13 years of experience working with children in various aspects. She and her husband have two active boys.
Jessi would love to answer any questions you may have about Strong Foundation Childcare. Please e-mail her at Strongfoundationcc@yahoo.com or telephone her at 231 943-2200.